Our restaurant
Push the doors of our bar/restaurant 100 histoire(s).
A warm and friendly address in the Cotentin where Sébastien & Sébastien welcome you.
Don't feel like cooking?
You are on vacation!
The Cotentin region is full of historical and cultural sites, and natural settings to discover. Before reserving your site, count on this site and our team to suggest outings in all seasons that will make your family or friends happy. Whether you like French history, seaside walks or water sports, you will find what you are looking for in the Baie des Veys.
Breakfast and bread service
The day begins in the calm of our 3 star campsite in the heart of the Baie des Veys. Come to withdraw your order, traditional breads (Bakery of the village) and pastries still warm.
From 8:30 am, Sébastien opens his doors with a smile and good mood.
It is also possible to enjoy a continental breakfast served at the table until 10 am. Order the day before.
After having delighted your taste buds, you are ready to travel and visit the English Channel.
Catering
The day in Normandy is over, it's time to think about dinner ! Come and reserve a table for the evening.
Behind his stoves, the chef offers a wide choice of Norman flavors to delight the palates of young and old. Live a gourmet moment out of time, our specialty: minced chicken in Normandy, Camembert sauce.
Don't forget: our dog friends are welcome.
Restaurant open only in the evening from April to mid-September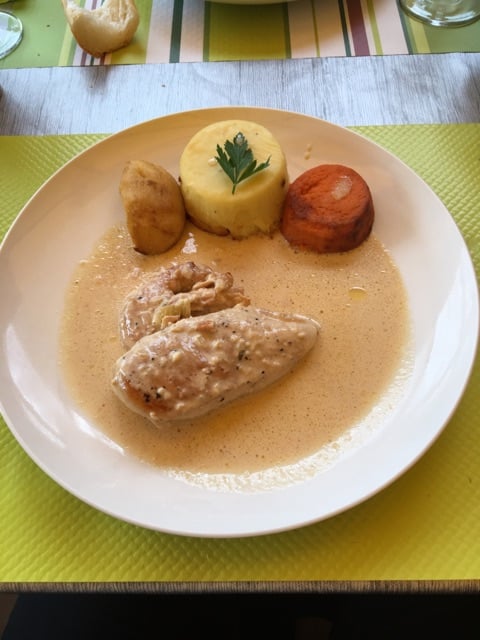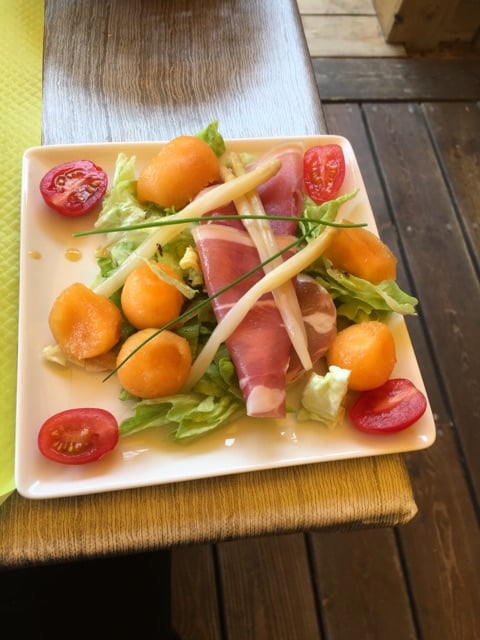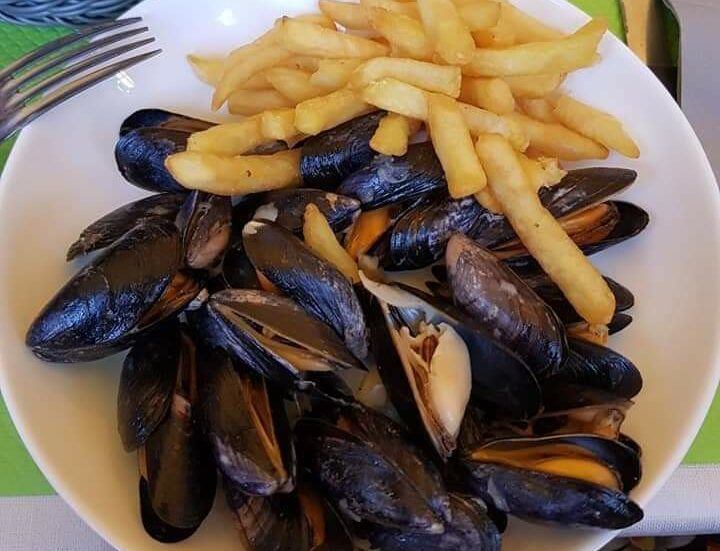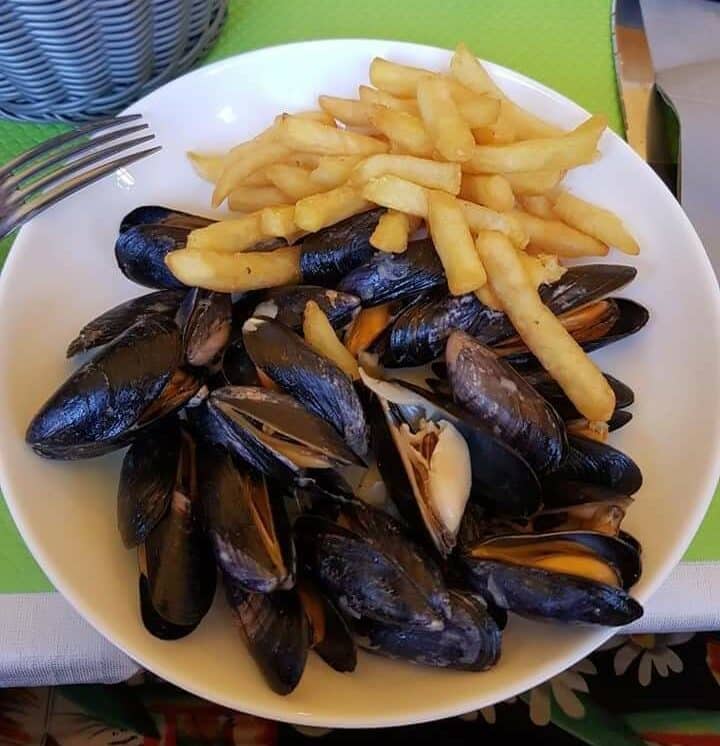 The bar
A little thirsty? Feel like an ice cream bar?
To share a good moment with friends for a small "aperitif" around a glass. We favor local products: organic Normandy cider, apple juice from Calvados, craft beer from Sainte Mère Eglise.
In the sun, in a deckchair, in a corner of greenery, stroll on the terrace in the open air. Sébastien welcomes you from 4pm.
High season theme evenings
During your stay in July and August, some animations.
Mussel/Fried evenings: Utah Beach mussels with cream.
A Barbecue followed by a concert, organized every week, grilled food and meat straight from the village butcher.
Not forgetting the evening shows where the atmosphere revives our senses… All on the dance floor, the party begins.
Experience a unique moment in Normandy
We act daily on our green spaces to individualize and personalize each space. An emphasis on the nature side, planting trees and flowers. During your stay, you will be able to take advantage of our services such as the restaurant, an easy access to the campsite and a modern and clean swimming pool that we have renovated and that we want to maintain for your comfort.

Search
Mobilhome, unusual accommodation, tiny house: choose the ideal location for your stay

Prepare
Nature reserve, D-Day beaches, museum… prepare your vacations

Book
In a few clicks, select your stay, and enjoy!
Every year since 2007, the D-Day Festival Normandy offers a program of festive events in the context of the anniversary of the Allied landings in Normandy on June 6, 1944. From Saturday, May 27 to Sunday, June 18, 2023, come and celebrate your newfound freedom!
Mobile homes are an excellent choice for camping vacations, as they offer all the comfort and convenience of a home, with the charm and freedom of a motor home. With fully equipped kitchens, private bathrooms and comfortable living spaces, mobile homes provide a luxury camping experience.
If you avoid crowds, you will find your happiness here. Some of our beaches are not very frequented, which gives them this little side if not wild, let's say preserved.
Sea view
The Camping de la Baie des Veys is located in the heart of the Cotentin Marshes Park and close to the D-Day beaches, Utah beach, Omaha beach, in a preserved environment, where peace and quiet are assured.