Our accommodations
Discover this 3 star campsite which offers 58 pitches or 24 rentals (chalet, mobile homes, Viking tent).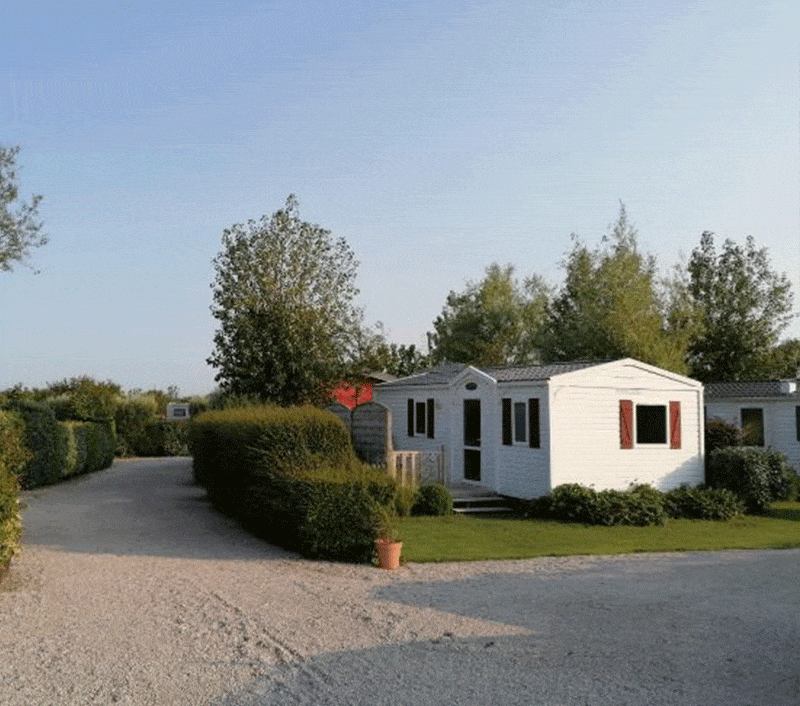 Mobile Home
You are still hesitating about the accommodation you will choose for your next vacation? The mobile home is ideal for a comfortable camping vacation! You have a kitchen area for a convivial moment during the preparation of the meal, individual terrace for a daily comfort. You will appreciate having a personal shower. This is a preferred choice for families when traveling on camping trips. It's comfortable, friendly and safe!
Cottage comfort
For your next family vacation, indulge yourself with top-of-the-line comfort! If you choose a cottage of our campsite La Baie des Veys, know that it combines all the elements to spend a perfect vacation. Indeed, this new form of accommodation is increasingly popular with families to spend idyllic vacations without any false notes.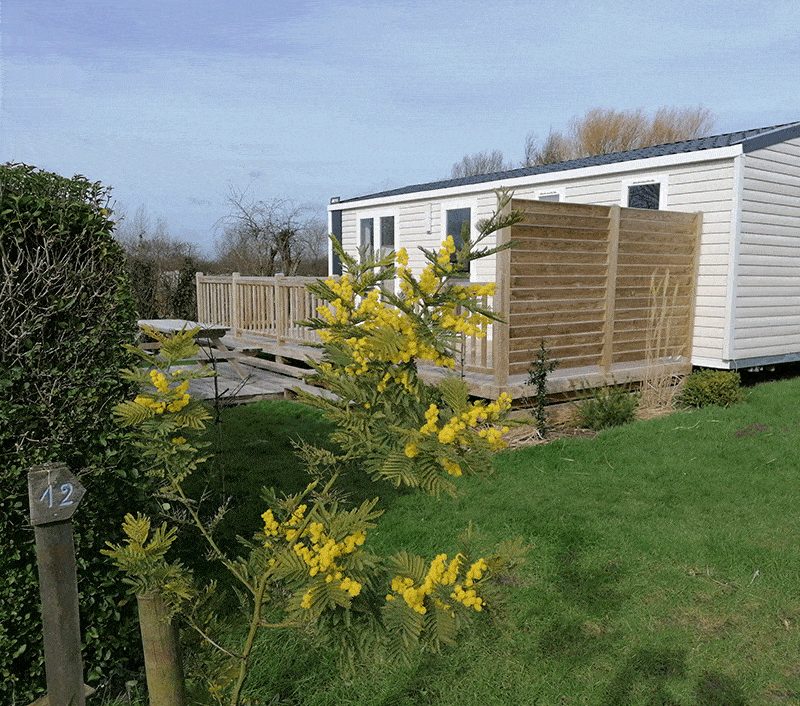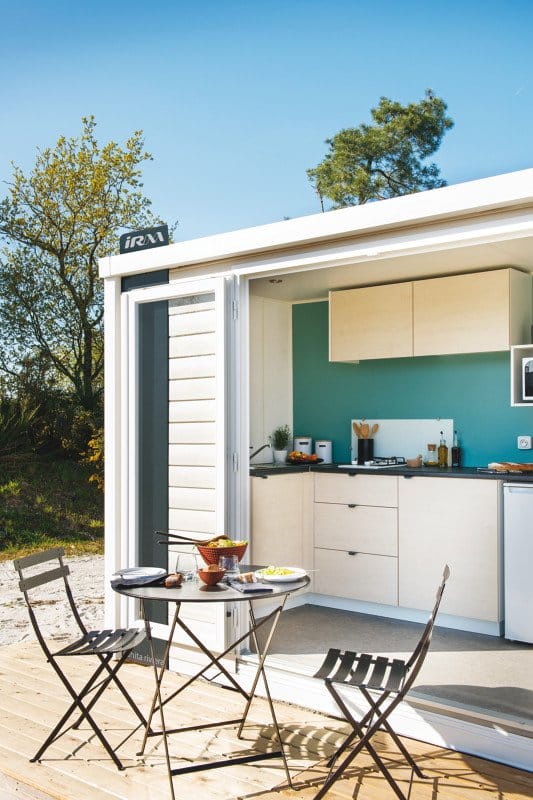 The cottages "sea view"
The sea view is a great advantage of some of our accommodations. In the morning, enjoy the natural spectacle that is the Baie des Veys from your kitchen, your terrace or even your bedroom!
You will appreciate the large bay windows of the accommodations to fully enjoy this picture that nature offers.
The "semi-covered terraces"
The terrace is an almost indispensable accessory. This is the place to live, strictly speaking, since it is about staying as long as possible in the open air during your vacation in the Baie des Veys.
Equipped with a terrace, the mobile home or cottage has an extra room, moreover in the open air. It is therefore the ideal place to eat, relax, read or have fun. Another advantage of the terrace: it protects the ground in case of rain and limits the exposure to the sun in case of strong heat.
The "3 rooms"
Are you planning to come with your family? Our cottages and 3 bedroom mobile homes are here for you! Perfect for group stays, they allow everyone to spend their vacations at their own pace and with storage space. Blow, you are at the Baie des Veys!
Unusual accommodations
Want to stay in a swamp cabin, viking tent or coco sweet? Let yourself be tempted by a unique moment in Normandy in our unusual accommodations within the campsite La Baie des Veys.