Our
partners
If during your stay in Normandy you feel like going out to discover typical Normandy drinks, farms and dishes, here are some addresses we recommend… at our partners
Oysters of Utah Beach Hamel & Sons
A special oyster from a site full of history
These oysters are recognized for their superior quality on the world market. They stand out for their taste and texture.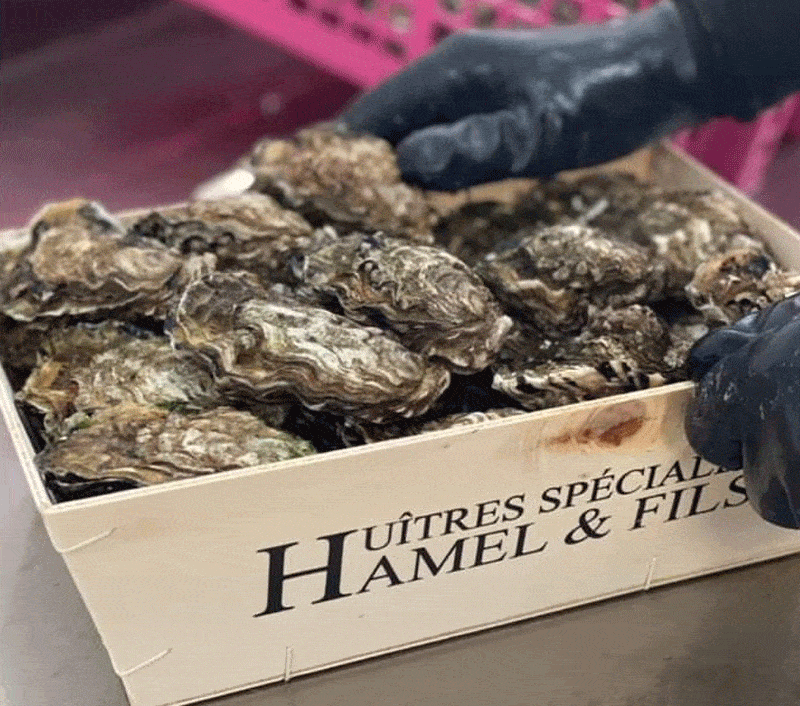 The orchards of Romilly
Harvesters since 1974, we recommend these partners who create their own products.
From harvesting to production and sales, they have preserved the know-how of their family for generations. Discover the fresh products of Normandy directly at the farm!
Bar of June 6 / Grocery "La Madeleine" in Sainte Marie du Mont
Push the door of this bar founded by vieul aux épaules, Viking chief, it has kept its identity and preserved its own architectural typicity turned to a majestic and atypical church. It is in this commune that many skirmishes took place between American paratroopers and German soldiers. City dwellers, you will automatically be transported to another universe.
The cookie of Saint-Mère Eglise
In this very pleasant setting, conducive to relaxation, you can buy local products or even taste them directly in their restaurant in Sainte-Mère-l'Église. You will have a large choice of cookies, cakes, chocolates and candies. trust us, we've tried everything!
Brewery of Sainte Mère Eglise
More than just a brewer, our partner can offer you an immersion in his craft! Hold on to your hats, we offer you :
Attend a guided tour
Buy our beers in different types of boxes
Discover the local products we have selected
Drink a draught beer or a coffee or a glass of wine, accompanied by a sausage or an aperitif board
If you avoid crowds, you will find your happiness here. Some of our beaches are not very frequented, which gives them this little side if not wild, let's say preserved.
Mobile homes are an excellent choice for camping vacations, as they offer all the comfort and convenience of a home, with the charm and freedom of a motor home. With fully equipped kitchens, private bathrooms and comfortable living spaces, mobile homes provide a luxury camping experience.
The Bay of Veys is also a gathering place for art and history lovers, with museums, art galleries and historical monuments testifying to the rich and fascinating history of the region.
Experience a unique moment in Normandy
We act daily on our green spaces to individualize and personalize each space. An emphasis on the nature side, planting trees and flowers. During your stay, you will be able to take advantage of our services such as the restaurant, an easy access to the campsite and a modern and clean swimming pool that we have renovated and that we want to maintain for your comfort.

Search
Mobilhome, unusual accommodation, tiny house: choose the ideal location for your stay

Prepare
Nature reserve, D-Day beaches, museum… prepare your vacations

Book
In a few clicks, select your stay, and enjoy!